Never give up!
What's the purpose of working in the foundations of physics?
Sabine, Du bist kein Verlierer!
more info
.
Mars-Opposition and Summer 2018!
Wie Mars unser Wetter beeinflusst
27 July 2018 - Mars-Opposition and Weather Extreme
more info
Asteroid Day – And Nothing More?
30 June 2018 - International Asteroid Day – and nothing more to defend the Earth?
more info
Riga 2018 – Naturics takes to the skies
Riga 2018 - The Song and Dance Celebration.
Riga 2018 - Naturics takes to the skies!
more info
COMMENTS TO ROGER NELSON'S NEWEST BOOK
I have read the book immediately, and now I am giving my comments to it. I think it could be important for all of us interested in the science of consciousness.
more info
Earth's global climate over 88 centuries
The current 21st century will be cooler(!) than the previous 20th century by 0.1°C. The next centuries will be even more seriously cooler. Here are the details!
more info
Quantization across the entire Universe
THE NEWEST HERE !!!
A few years ago, Benjamin McCall, Professor of Chemistry at the University of Illinois (now with the University of Dayton), has published a very interesting lecture "The Diffuse Interstellar Bands: A Long-Running Mystery". The shortest synopsis of his lecture is:...
more contributions
Gen X - Lost in Particle Physics
Short comments by Peter Jakubowski (June 2018; www.naturics.info) to the book by Sabine Hossenfelder "Lost in Math; How Beauty leads Physics astray" (Basic Books, NY, June 2018)
more info
!!
NEW HERE !!!
Appell an Wissenschafts-
journalismus
Appeal to all science journalists! Regarding all of us!
Es ist ein Aufruf an alle Wissenschaftsjournalisten hinsichtlich einer Angelegenheit, die uns alle betrifft.
more info
Your Comments
For your comments to this website please use the menu-point "Your Comments".
Your Comments
What is Global Consciousness?
Here is one of the actually best possible answers!
more info
NATURICS NEWS
Here you can find the NEWEST INFORMATION about the Unified-Physics applications in all sciences.
more info
OUR Mission
Today, 2017, at the very beginning of the seventh Great Civilization of our modern species
Homo sapiens Sapiens
, we stand on the threshold of a revolutionary new vision of Nature.
more info
Open Science Academy is closed
Naturics has reached the global-consciousness level of understanding - the knowing through feeling.
more info
Supporters of Naturics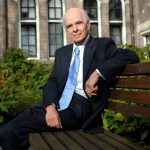 The Laszlo Institute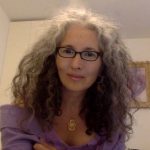 Synchronistory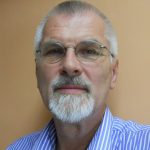 Dr. Christian Humburg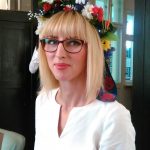 ESLN
more info