The newest project of Naturics:
Future on Friday
The future-oriented knowledge about our Unified Universe presented as a series of videos on every next Friday of the year 2019; beginning on 7th June 2019.
For all newer videos use the search term on youtube.com: "Future on Friday" (with quotation marks).
A tchechnical example: Special Part 1 "Can 5G network become harmful?"
A scientific example: Part 8 "The birth of our primary Solar System"
Das neuste Projekt der Naturics:
Future on Friday
Das zukunftsorientierte Wissen über unser Einheitliches Universum präsentiert in einer Serie von Videos am jeden nächsten Freitag des Jahres 2019; beginnend am 7 Juni 2019.
Für alle Videos geben sie bei youtube.com den folgenden Suchbegriff an: "Future on Friday" (mit Anführungszeichen).
Technisches Beispiel: Sonderfolge 1 "Kann die 5G Technologie gesundheitsschädlich sein?"
Wissenschaftliches Beispiel: Folge 8 "Die Geburt unseres Proto-Sonnensystems"
Najnowszy projekt Naturics:
Future on Friday
Przyszlościowa wiedza o naszym Ujednoliconym Wszechświecie, prezentowana w serii filmów w kazdy nastepny piatek roku 2019 roku; poczynajac od 7 czerwca 2019.
Wszystkie filmy znajdziemy na youtube.com poprzez nastepujacy zwrot wyszukiwarki: "Future on Friday" (w cudzyslowie).
Przyklad techniczny: Odcinek Specjalny 1 "Czy technologia 5G może być szkodliwa?"
Przyklad naukowy: Odcinek 8 "Narodziny pierwotnego Ukladu Slonecznego"
Our quantized Universe
The newest here

Physics in a blind alley! Finally it becomes public! Jetzt wird es langsam öffentlich. Die traditionelle Physik hat keine Chance mehr sich aus der Sackgasse selber zurück zu ziehen. Sehen Sie dazu dieses Video aus der "3Sat"-Mediathek: http://www.3sat.de/mediathek/?mode=play&obj=78821. Schade nur,...
more contributions
Gravity unraveled
Gravity adieu!
Gravity is not a separate natural interaction.
more info
Imagine, we have really understood all that
Imagine, we have really understood all that we believe to know about already now.
more info
Climate Protection – the nonsense of our times
Klimaschutz – der Unsinn unserer Zeit
more info
New Nationalism - basically a physical problem
An update (by Peter Jakubowski) to the book "21 Lessons for the 21st Century" (by Yuval Noah Harari)
more info
Gen X - Lost in Particle Physics
Short comments by Peter Jakubowski (June 2018; www.naturics.info) to the book by Sabine Hossenfelder "Lost in Math; How Beauty leads Physics astray" (Basic Books, NY, June 2018)
more info
Appell an Wissenschafts-
journalismus
Appeal to all science journalists! Regarding all of us!
Es ist ein Aufruf an alle Wissenschaftsjournalisten hinsichtlich einer Angelegenheit, die uns alle betrifft.
more info
Consequences of our Unified Science
29 January 2019
Don't miss it!
Overview here
Es kann keinen zweiten Einstein mehr geben!
10jähriges Jubiläum!
11 January 2019 - Nie wieder Probleme mit physikalischen Gleichungen!

more info
Matriarchy is our solution; and our destiny!
10 December 2018 - Matriarchat: Lösung und Fatum!
more info
Are we clever enough to accept our fate?
(... as the 7th Great Civilization on Earth)
more info
Wie Mars unser Wetter beeinflusst
27 July 2018 - Mars-Opposition and Weather Extreme
more info
Asteroid Day – And Nothing More?
30 June 2018 - International Asteroid Day – and nothing more to defend the Earth?
more info
Earth's global climate over 88 centuries
The current 21st century will be cooler(!) than the previous 20th century by 0.1°C. The next centuries will be even more seriously cooler. Here are the details!
more info
What is Global Consciousness?
We have the actually best possible answer!
more info
NATURICS NEWS
Here you can find the NEWEST INFORMATION about the Unified-Physics applications in all sciences.
more info
OUR Mission
Today, 2017, at the very beginning of the seventh Great Civilization of our modern species
Homo sapiens Sapiens
, we stand on the threshold of a revolutionary new vision of Nature.
more info
Open Science Academy is closed
Naturics has reached the global-consciousness level of understanding - the knowing through feeling.
more info
Supporters of Naturics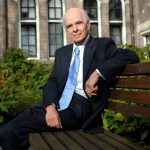 The Laszlo Institute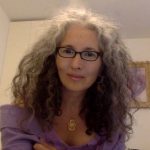 Synchronistory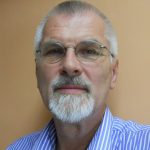 Dr. Christian Humburg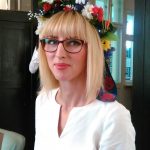 ESLN
more info
Your Comments
For your comments to this website please use the menu-point "Your Comments".
Your Comments